Safety & Quality

Test Data
Test Data
Test Data
Safety & Quality Policy: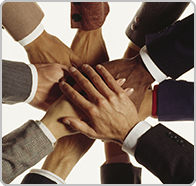 At Santhosh Buildwel Infra Pvt Ltd we create a challenging but safe and rewarding environment that people want to be a part of. We consider our employees as our biggest assets and provide long term career options and opportunities. Team work, Enthusiasm, Innovation, leadership, personal integrity, and passion for the work are essential traits that define individual successes in our company creating a space for quality and excellence.
SAFETY & REWARDING ENVIRONMENT: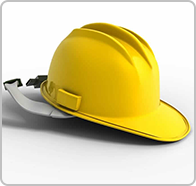 We at Santhosh Buildwel Infra Pvt Ltd believe that ensuring the health and safety of our employees is critical to the successful conduct of our business and operations. We are committed to practicing safety and accident prevention standards as per the stipulated norms set forth by the law. Requisite safeguarding measures by way of a checklist is a mandatory procedure prior to the commencement of any project. This has enhanced employee morale and in turn has contributed to the growth of the company.
Safety standards and expectations are communicated to each employee during new-hire orientation, project planning, training sessions, and regular safety meetings. We have initiated documented policies to identify and classify potential risks and have implemented the requisite safety procedures and controls to minimize workplace accidents and hazards. We employ specialized safety personnel to ensure the implementation of our safety policies and conduct regular training sessions for our employees in connection with such policies. Santhosh Buildwel Infra Pvt Ltd Infra is truly committed to maintaining its ultimate goal of working day to day on an "accident free" basis and sans any casualties.
QUALITY POLICY & ISO:
"At Santhosh Buildwel Infra Pvt Ltd, Quality meets Creativity, Innovation & Efficiency"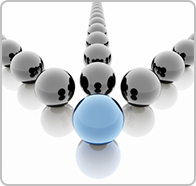 Santhosh Buildwel Infra Pvt Ltd is committed to providing a range of construction services, which consistently conform to customer's specific requirements without compromising on quality and ensuring the application of relevant Indian and international standards. We are also constantly on the lookout for new and innovative methods that will enhance our capability to perform in diverse projects that desire high end specialized services. Construction projects demand flexibility and we at Santhosh Buildwel Infra Pvt Ltd have the necessary equipments and workforce to meet any adhoc requirements for a given project.
It is our policy to supply a standard of service that is unsurpassed throughout the construction industry, fully and consistently meeting the agreed individual requirements of our customers, ensuring they comply with defined relevant Indian & international standards and applicable regulatory requirements, are fit for purpose, and provide complete satisfaction. Our aim is for the best quality product and excellence in service with continual improvement through the involvement and participation of all employees, and other interested parties.
ISO 9001 Certification:

To meet this commitment, the company has documented, implemented and as of this date maintains a quality management system that conforms to the requirements of ISO 9001 appropriate to the expected level of customer satisfaction. The certification was obtained on May 30, 2012. Subsequent surveillance audit has been performed and necessary certifications have been obtained for the current year.
We will continue to assess our activities with respect to the impact on quality by incorporating those controls necessary to achieve continual improvement of the effectiveness of the quality management system. Quality objectives in line with this policy have been established, communicated, understood and implemented throughout the organization. All employees are given awareness training, to ensure this Quality Policy is understood, implemented and maintained.
Test Data
Test Data
Test Data
Test Data
Test Data
Test Data
Test Data
Test Data
Test Data
Test Data
Test Data
Test Data
Test Data
Test Data
Test Data
Test Data
Planning For a Project?
Planning for a Project? Get in touch with us today.. We are glad to help you..